There are two general approaches for diamond growth in the laboratory: 1) High Pressure-High Temperature (HP-HT) growth at thermodynamically stable conditions for diamond in ultra-high-pressure devices and 2) Chemical Vapor Deposition (CVD) from low-pressure gas reactants at metastable conditions for diamond. HP-HT diamond growth is near equilibrium process (Fig. 1), and, by its nature, it allows one to grow diamonds of the highest crystalline quality. Even though CVD diamond growth lets researches control impurity content by using high-purity gas precursors, it is essentially non-equilibrium process that leads to much harder control of intrinsic defects in diamond rather than HP-HT growth, and this results in higher dislocations density and stresses in CVD diamonds.
Introduction to the EcoDiamond Technology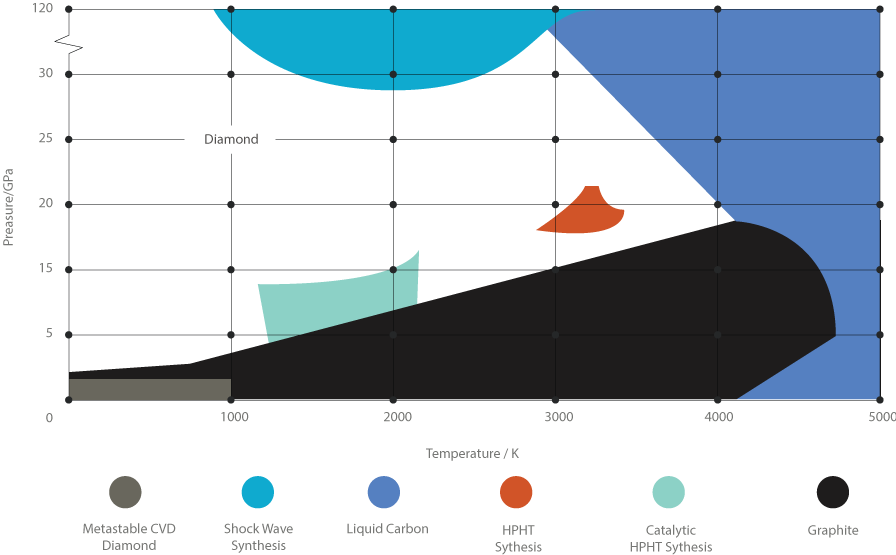 Fig. 1. Modern phase diagram of carbon. The equilibrium line between diamond and graphite is defined by Berman-Simon calculations published in 1950.
EcoDiamond is developing and using HP-HT technology to produce single-crystal diamonds. The first key to the success of HP-HT technology to grow diamonds is the development of equipment, materials, and processes necessary to generate pressures and temperatures sufficient for the transformation of graphite to diamond. HP-HT diamond synthesis requires extreme pressure, far beyond those used by any other technology. The generation of these pressures is, per se, a daunting problem, which is exacerbated by the very high temperatures needed to melt the metal solvent-catalyst and overcome the activation energies of diamond formation. Development of HP devices for diamond manufacturing combines unique design, intensive engineering, and the development of special materials.
HP-HT diamond making machines include three main components:
1. The device that generates high pressure (the HP apparatus);
2. The device (usually it is a few-thousand-ton press) to generate enough force for ultra-high pressure generation in HP apparatus;
3. The device (usually called a furnace or HP cell, or HP reactor) that is inserted into the HP apparatus chamber, where pressure and temperature required for the diamond synthesis are generated, and diamond growth can finally occur.
Only few types of HP apparatuses are known to grow HP-HT diamonds. It is uniaxial Belt and Torroid type apparatuses, a multiaxial or multianvil cube press, and pressless modification of the split sphere apparatus type B.A.R.S. The last one does not use press to generate pressure. To grow EcoDiamond®, our company developed and currently uses its unique modification of the B.A.R.S. type apparatus –EcoDiamond HP machine, current model EcoD-M303.
As it shown in Figure 2, the EcoDiamond HP machine doesn't require press to generate pressures for diamond growth.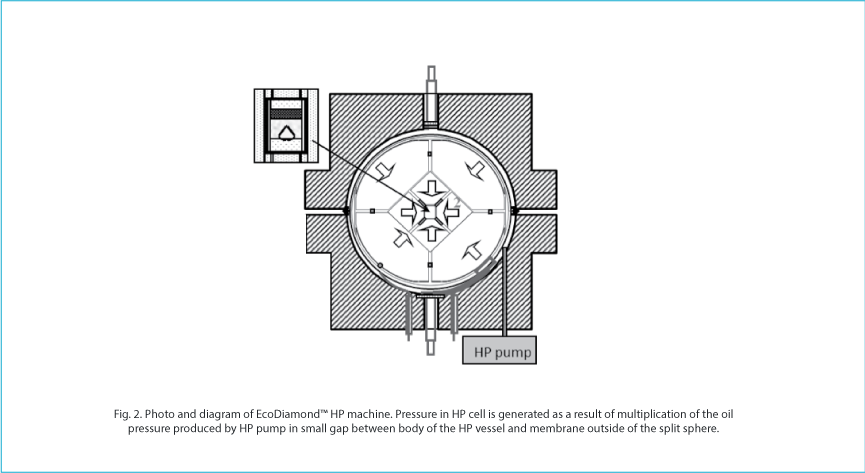 Fig. 2. Photo and diagram of EcoDiamond HP machine. The pressure in the HP cell is generated as a result of multiplication of the oil pressure produced by HP pump in a small gap between the body of the HP vessel and the membrane outside of the split sphere.
The EcoDiamond HP machine is the smallest among other high pressure machines capable to grow large single crystal diamonds with crystal size up to 10 mm. EcoDiamond is developing a new generation of EcoDiamond HP machines – EcoD-M503 – to grow single crystal diamonds up to 20-25 mm in diameter. The small size and footprint of EcoD-M303 (office desktop) and of the future model EcoD-M503 allow to place many of these machines in relatively small production facility (Fig. 3.). At the same time, each machine consumes only 2 kW of electricity to grow large diamonds, which makes EcoDiamond production very "green" and sustainable.
Fig. 3.EcoDiamond facility with diamond growers EcoD303™
There are two main HP-HT methods to produce diamond crystals. They are so called HP-HT film growth (FG) method and HP-HT temperature gradient growth (TGG) method. Regardless to the method, the carbon source (usually graphite) is dissolved in a molten metal solvent-catalyst under pressures of about 4.5-5.5 GPa (45000-55000 atm.) and then this dissolved carbon precipitates as diamond. The most commonly used and most effective metal solvent-catalysts are alloys of metals from the iron group (iron, nickel, cobalt, manganese, and chromium).
The HP-HT FG method is used to produce diamond powders or grit. The driving force for diamond synthesis in the FG method is a difference between solubility of graphite and diamond in molten metal-catalyst at high pressures. In the HP-HT FG method, diamond growth rates strongly depend on both parameters: pressure and temperature. This makes it difficult to control diamond growth, so the FG method is not used to grow large diamond crystals.
The TGG method exploits difference between diamond solubility in the melt of solvent-catalyst at different temperatures, so the main parameter controlling diamond growth rates in TGG is a temperature difference between carbon source and growing diamond crystal. It makes control of diamond growth by TGG method sufficiently simpler than by the FG method, and allows to grow large diamonds.
The HP-HT TGG EcoDiamond growth setup is shown on the Fig. 4. Under about 5.0-6.0 GPa pressure, the diamond carbon source dissolves in the molten metal solvent-catalyst at higher temperature T1, then dissolved carbon atoms are transported through the bath of the melt to the diamond seed located at lower temperature T2 and precipitate on the diamond seed as growing diamond crystal.
The HP cell, or reactor, is used to grow diamonds (Fig. 4.) and is another key part of diamond growth technology. The HP reactor consists of many functional parts, including the HP container as pressure-transmitting media, special sealing gaskets, heater, current leads, thermal insulation, seeds, solvent-catalyst, and a carbon source. The EcoDiamond HP Reactor design, materials and manufacturing of all parts lead to the unique EcoDiamond® crystal quality. They require a custom approach for making special ceramic and metal composites, purification of the materials, micron level of precision during manufacturing andEcoDiamond HP Reactor assembling. EcoDiamond technology includes a facility that can independently produce the entire EcoDiamond HP Reactor. All of its parts can be manufacted in-house, starting from raw materials. Creating our own HP Reactor machines gives us a crucial advantage in quality control and flexibility, so we can optimize and tune the EcoDiamond® production technology for specific diamond crystal customizations.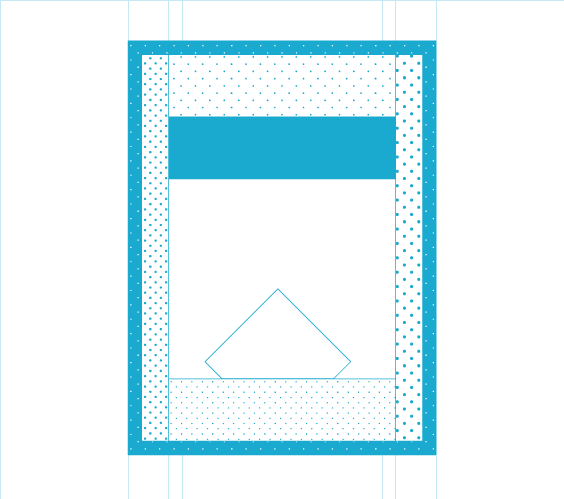 Fig. 4. Schematic diagram of the EcoDiamond HP Reactor and our temperature gradient growth (TGG) method. The grown diamonds after recovery from HP cell embedded into the metal-catalyst are shown to the right.
See interactive process – HOW WE GROW DIAMONDS
Take A Look At Our Other Products